March 2023 MEETING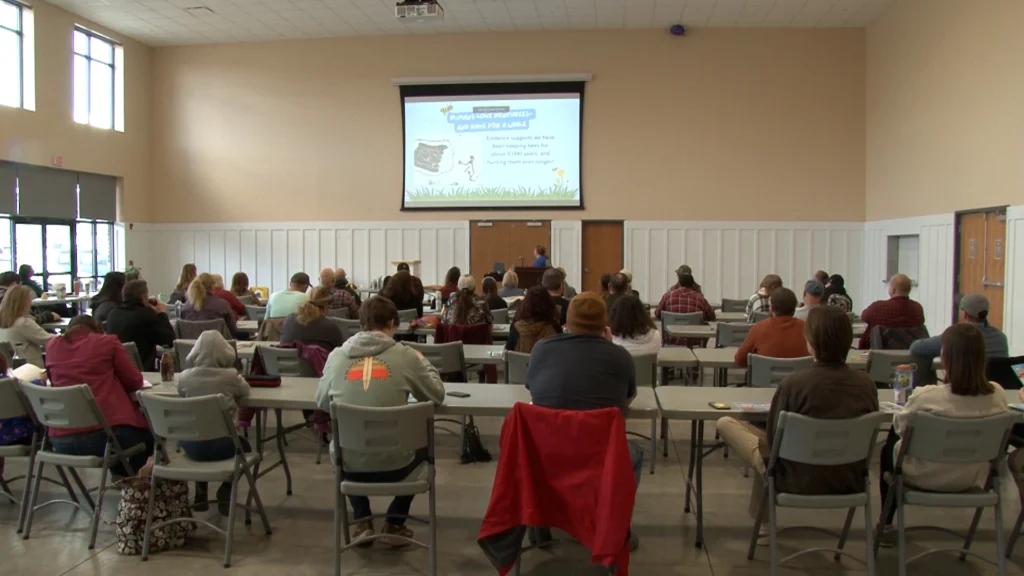 Regular monthly meeting at the United Presbyterian Church located at 415 Pennell Street This is also the 1st of 3 Beginner Beekeeping classes. Those wishing to join for the beekeeping school, the cost is $125 per couple, or $85 individuals. Children 16 and under free with paying adult. Books and learning materials, local and state club dues for the year are included in the class fee. When classes are completed the student should be ready to take the State Certified beekeepers exam which is given at a different time and location to be given.
Thursday March 16 , 2023
6:30pm – 8:00 pm
Speaker will be Lewis Cauble, NC Department of Agriculture and Consumer Services State Apiary Inspector

All beekeepers are welcome to come this meeting/class. Please make plans to attend this informative meeting and especially if you are new to beekeeping and would like to start our classes.
REMAINING DAYS FOR THE BEGINNER BEEKEEPING SCHOOL WILL BE SATURDAY MARCH 18TH AND THE FOLLOWING SATURDAY MARCH 25TH BOTH OF THESE CLASSES WILL BE HELD AT THE NC COOPERATIVE EXTENSION OFFICE LOCATED DOWNSTAIRS AT THE PUBLIC LIBRARY AT 120 HOSPITAL AVENUE. THE HOURS WILL BE 8:30AM TO AROUND 5:00 PM BOTH DAYS.
United Presbyterian Church 415 Pennell Street Lenoir, NC